Multi-function Lithium Battery Balanced Plug Power Supply Board 2-6S Support 8 Outputs for RC aircraft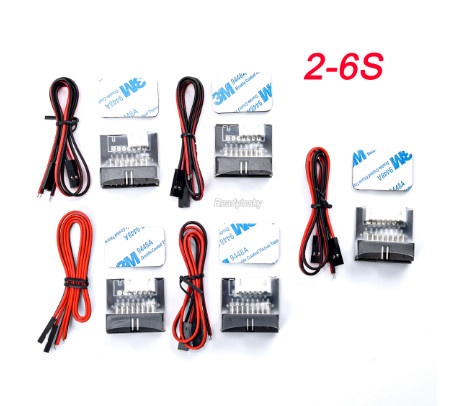 Product features and precautions:
1. This product is suitable for all batteries with balance heads.
2. This product can output 8 circuits at the same time for multiple devices to take power at the same time.
3. This product does not have any voltage stabilization function, and the output voltage is the same voltage as the battery, which is a direct connection.
4. Specifications: 30X27MM,
5.Weight: 6 grams